ESTABLISHED 1987 – The Charleston Motor Carriers Association (CMCA)
is a Non-Profit organization with a purpose to provide information to its members, government entities and the general public regarding the trucking industry; to promote highway safety and improve the industry's image, and provide an open forum for the advancement of commerce in the region. Its primary activities are to hold regular meetings and social events in the metropolitan area of Charleston South Carolina, consisting of Charleston, Dorchester and Berkeley Counties.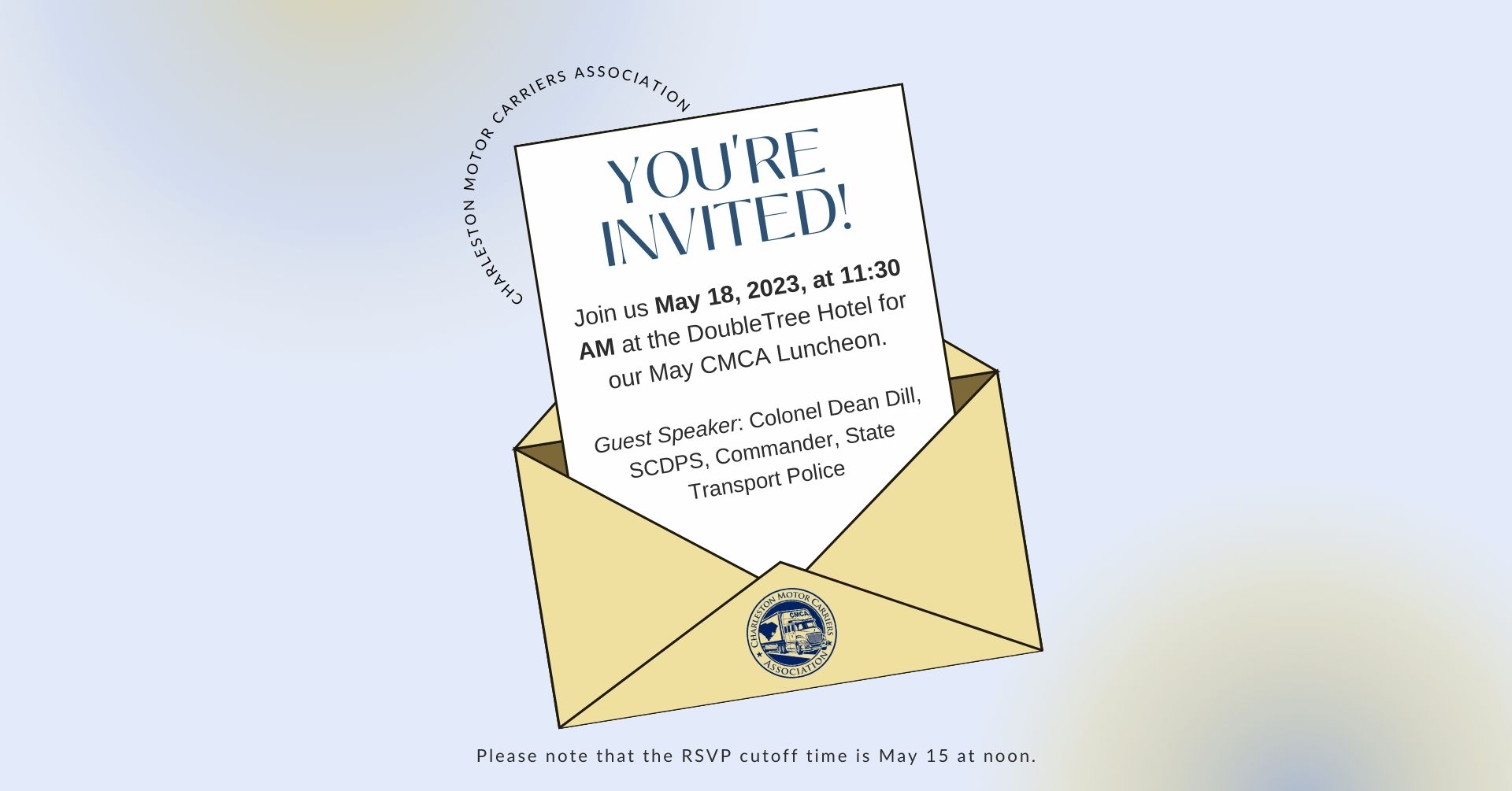 DATE:  Thursday, May 18th, 2023
TIME:  11:30 am

LOCATION:  DoubleTree Hotel, N. Charleston, SC

SPEAKER:  Colonel Dean Dill, SCDPS, Commander, State Transport Police
Colonel Dean Dill was appointed to lead the State Transport Police Division, which oversees state and federal regulations regarding commercial motor vehicle traffic in South Carolina, in September 2020.
Colonel Dill has been with STP for over 28 years, serving in enforcement and administrative capacities. Colonel Dill was hired in the first class of new STP Officers in November of 1994, shortly after the division was implemented as part of government restructuring in 1993. Dill is a South Carolina Certified Public Manager program graduate and has an Associate Degree in Criminal Justice from Spartanburg Methodist College.
Colonel Dill, a native of Spartanburg County, and his wife, Tonya, have three daughters.
Please join us for this very informative meeting!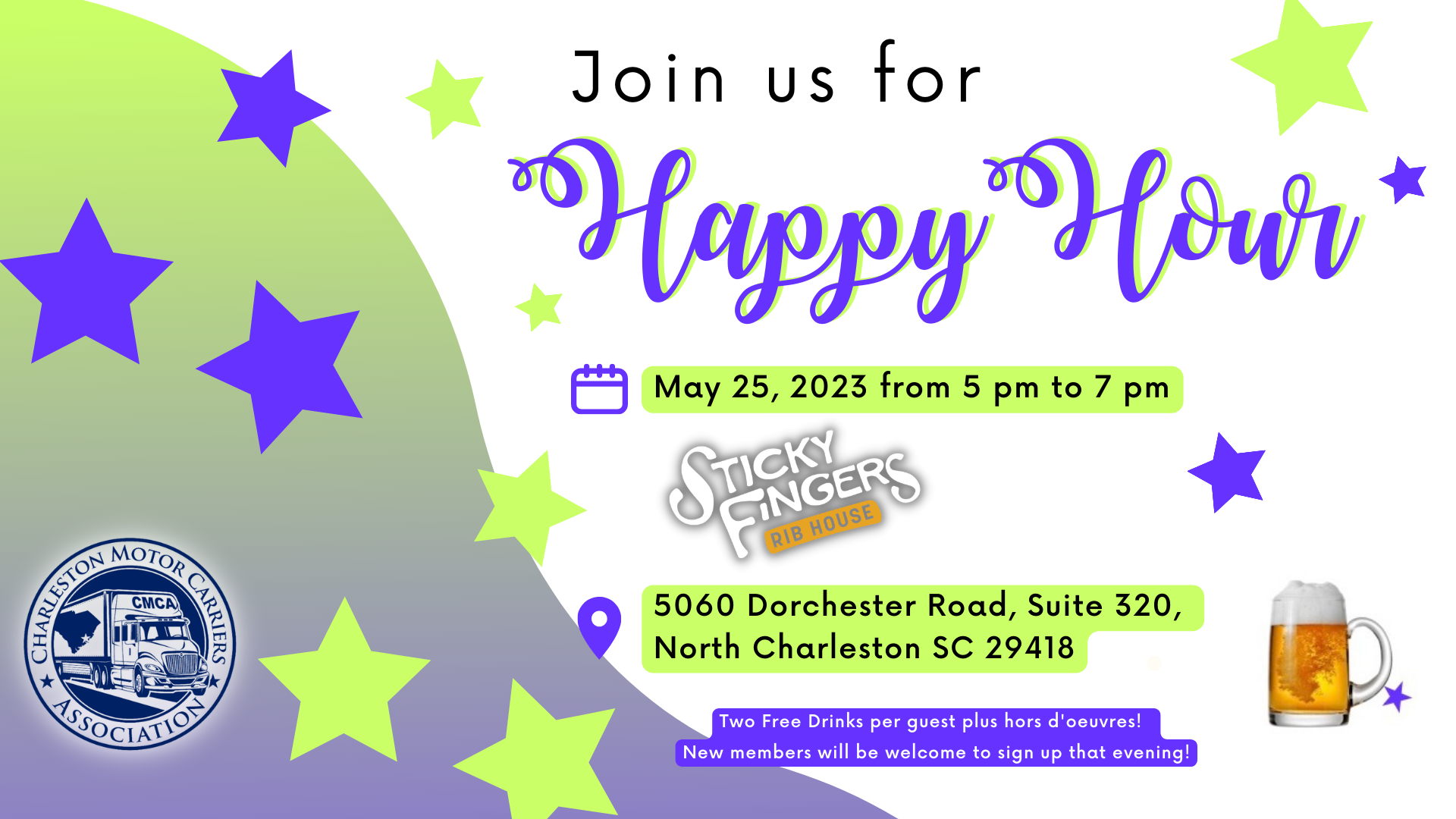 DATE:  Thursday, May 25th, 2023
TIME:  5 pm to 7 pm

LOCATION:  Sticky Fingers, 5060 Dorchester Road, Suite 320, North Charleston, SC 29418

Join us for Happy Hour on May 25th from 5 pm to 7 pm.
Two Free Drinks per guest plus hor d'oeuvres. Any guests that want to become members, can join at the event.
See you there!