ESTABLISHED 1987 – The Charleston Motor Carriers Association (CMCA)
is a Non-Profit organizationwith a purpose to provide information to its members, government entities and the general public regarding the trucking industry; to promote highway safety and improve the industry's image, and provide an open forum for the advancement of commerce in the region. Its primary activities are to hold regular meetings and social events in the metropolitan area of Charleston South Carolina, consisting of Charleston, Dorchester and Berkeley Counties.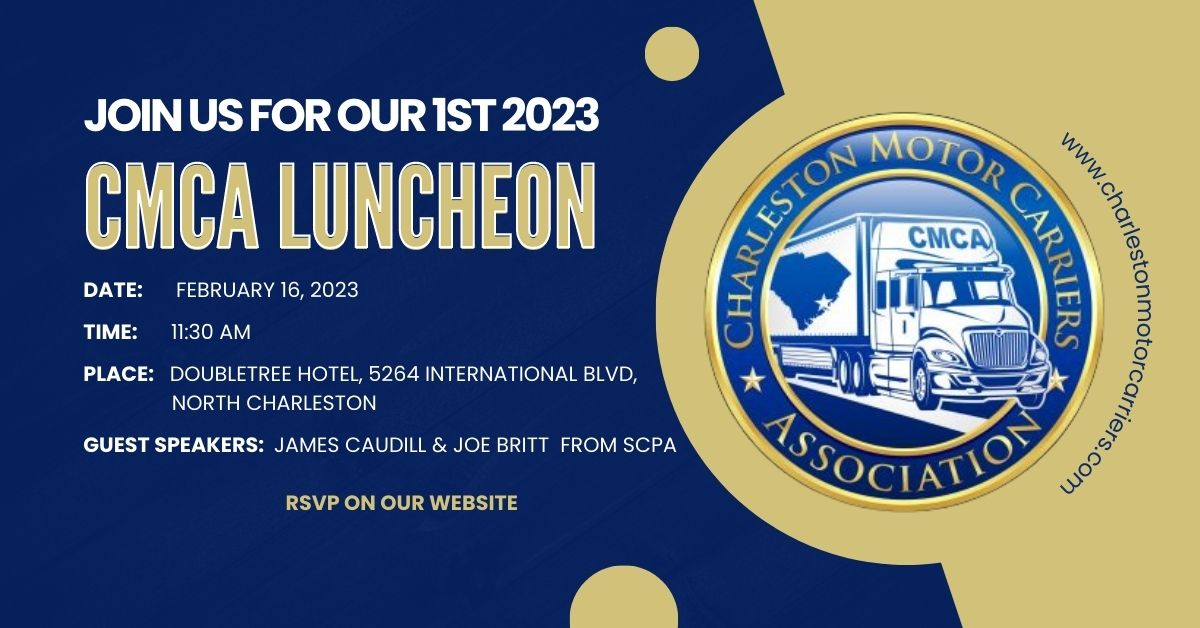 DATE: Thursday, February 16th
TIME: 11:30 pm to 1:30 pm
LOCATION: DoubleTree Hotel, 5264 International Blvd, North Charleston, SC 29418•(843) 576-0300
Join us for our first CMCA luncheon in 2023 on February 16th at 11:30 am. James Caudill & Joe Britt from SCPA will be our guest speakers.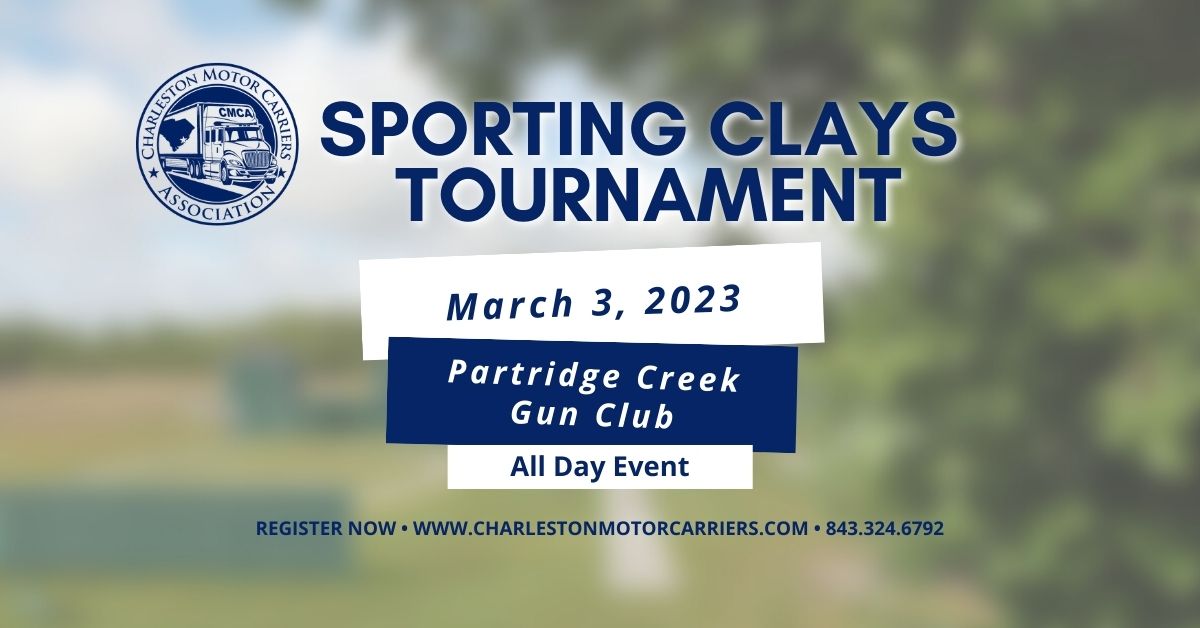 DATE: Friday, March 3, 2023
TIME: All Day Event
LOCATION: Partridge Creek Gun Club, 1487 US-78, Ridgeville, SC 29472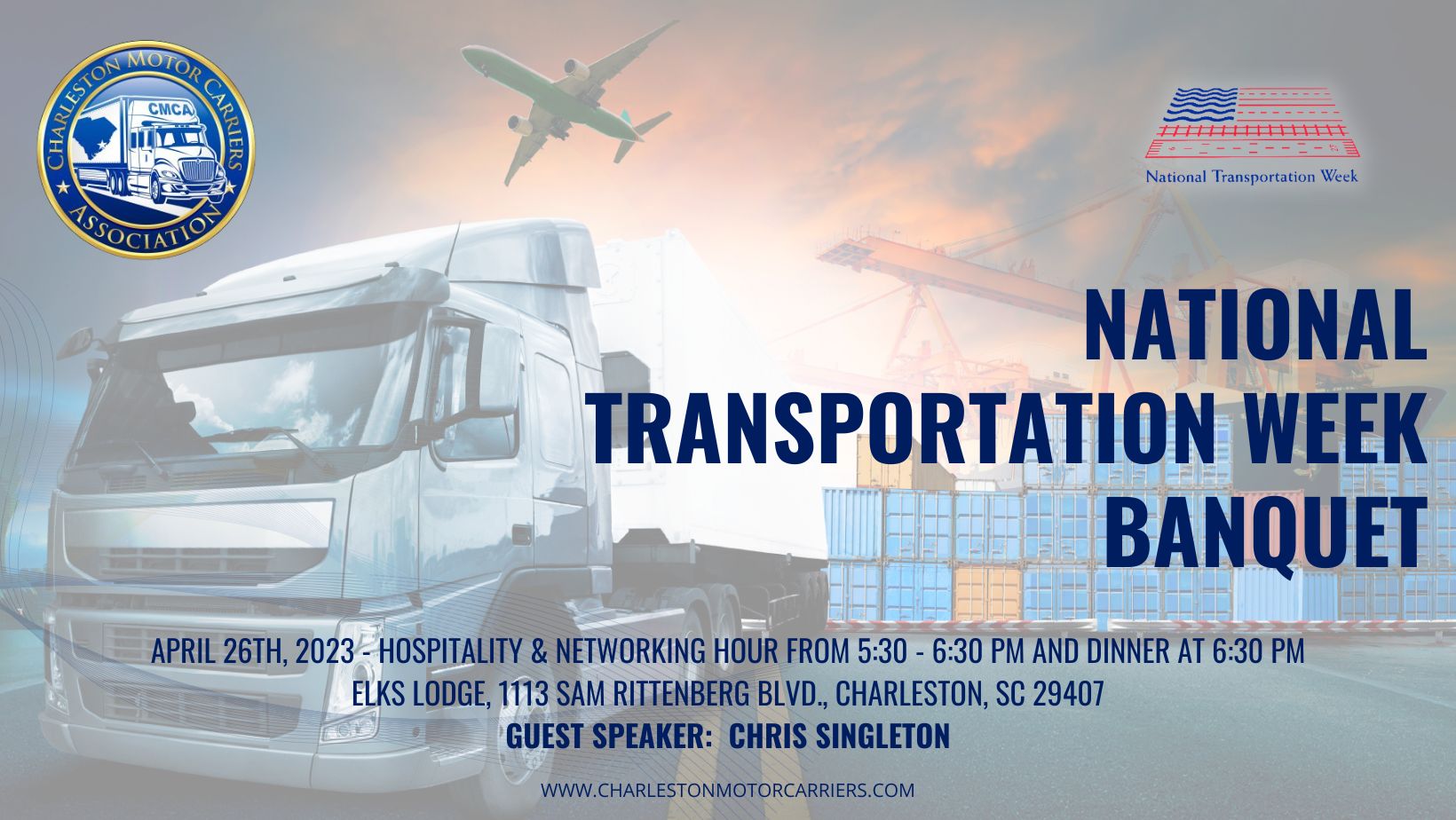 DATE: Wednesday, April 26th, 2023
TIME: Hospitality & Networking from 5:30 pm to 6:30 pm, and dinner starts at 6:30 pm

LOCATION: Elks Lodge, 1113 Sam Rittenberg Blvd., Charleston, SC 29407

SPEAKER: Chris Singleton, a nationally renowned speaker with a message of resilience, forgiveness, and unity following the loss of his mother in the 2015 Mother Emanuel Church Tragedy.
For sponsorships & other information, please click the link below.