ESTABLISHED 1987 – The Charleston Motor Carriers Association (CMCA)
is a Non-Profit organizationwith a purpose to provide information to its members, government entities and the general public regarding the trucking industry; to promote highway safety and improve the industry's image, and provide an open forum for the advancement of commerce in the region. Its primary activities are to hold regular meetings and social events in the metropolitan area of Charleston South Carolina, consisting of Charleston, Dorchester and Berkeley Counties.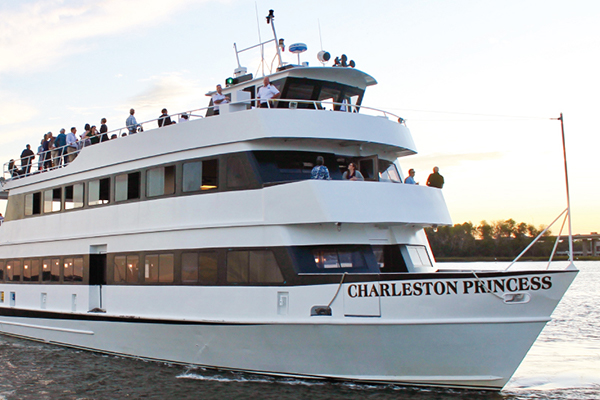 TIME:   Board at 6:30 pm and the Cruise is 7 pm to 9 pm

Join the Propeller Club of Charleston for a Charleston Princess cruise on May 18th, 2022 from 7 pm to 9pm.  We will be boarding at 6:30pm. The Propeller Club of Charleston will provide food, drinks, and so much more!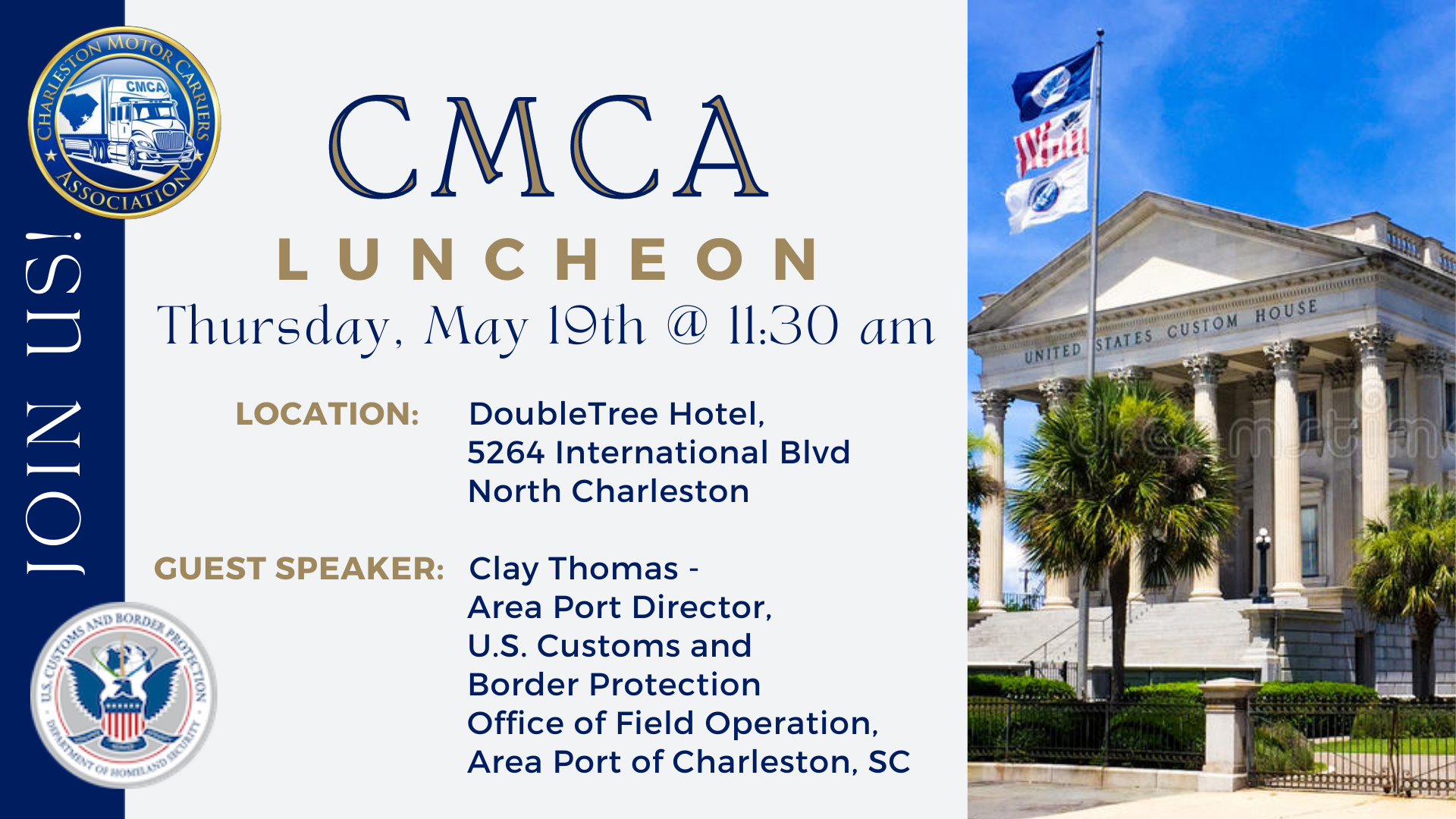 TIME: 11:30 A.M.
GUEST SPEAKER:  Zachary "Clay" Thomas
Join us for the May CMCA Luncheon at the DoubleTree Hotel in North Charleston on Thursday, May 19th at 11:30 am.
Our speaker will be Area Port Director – Zachary "Clay" Thomas
U.S. Customs and Border Protection Office of Field Operations
Charleston, South Carolina
Mr. Zachary (Clay) Thomas has served as the Area Port Director Charleston, South Carolina, Atlanta Field Office since November 2021. In this role, Mr. Thomas oversees more than 130 employees across the State of South Carolina.
As the Area Port Director of Charleston, South Carolina, Mr. Thomas is charged with overseeing six ports of entry to include three major seaport operations, cruise terminal and an international airport.
With over 17 years of law enforcement experience with U.S. Customs and Border Protection (CBP), Mr. Thomas has held a variety of leadership positions within CBP such as Area Port Director in Seattle, Washington, Area Port Director in Dublin, Ireland, Port Director in Shannon, Ireland with the Preclearance Field Office, and Supervisory CBP Officer 2nd Line, Port of Savannah, Georgia.
Mr. Thomas played an instrumental role in amending the current agreement between the United States and the Government of Ireland on Air Transport Preclearance. The amended agreement consists of new provisions which include cost recovery, medical assistance, and compliance agreements for downstream sales. The negotiations also included agreements on a non-binding Memorandum of Consultations (MOC) that addressed a number of CBP related concerns pertaining to restraint devices, consent to search, the preclearance facility, and Irish law enforcement presence.
Mr. Thomas attended the University of South Carolina where he studied business and criminal justice. Mr. Thomas is married and has two children.
*You must register by 12:00 Noon on the Monday prior to the lunch*