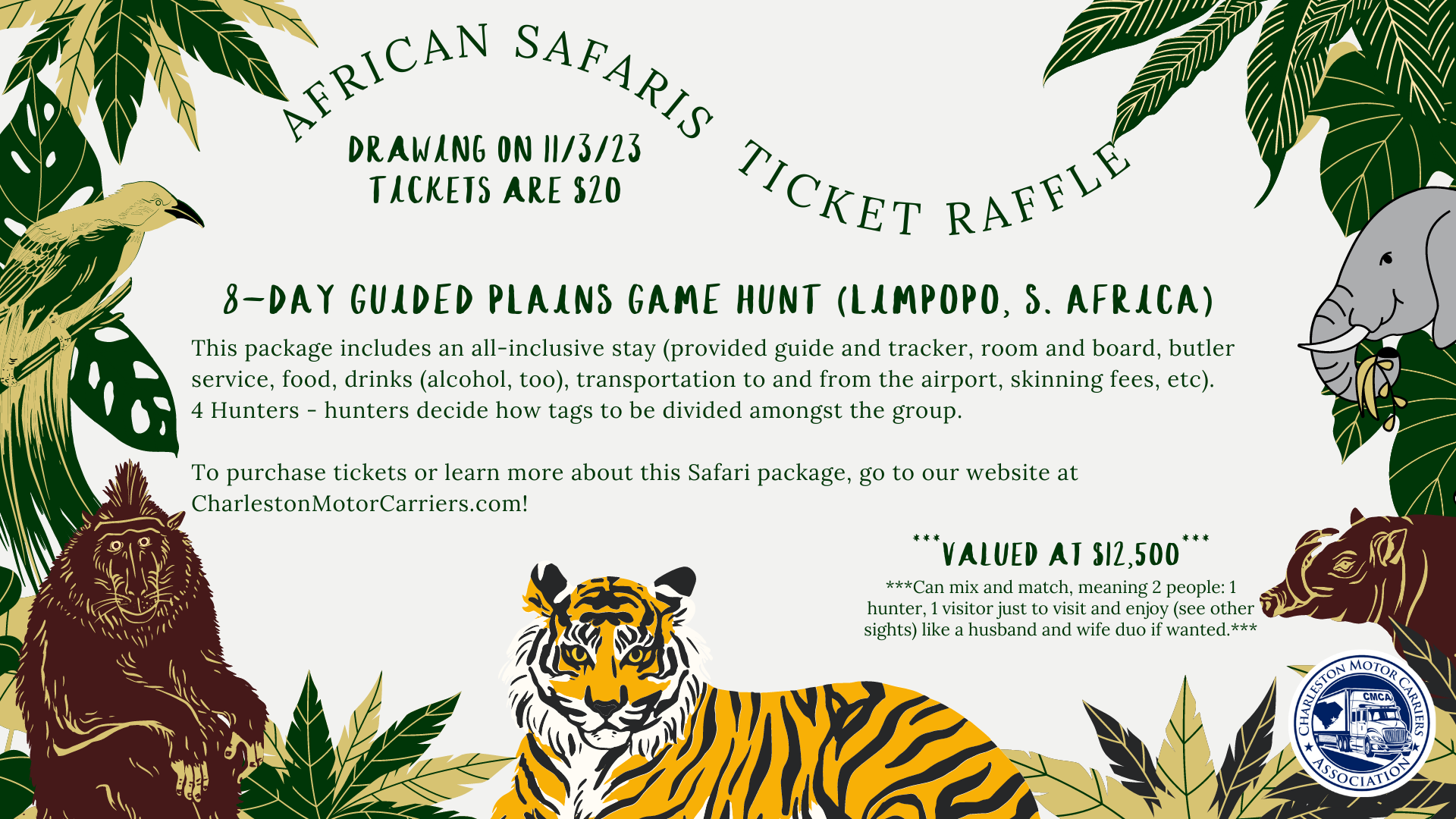 It's time to purchase your African Safari Raffle Tickets for $20 to be drawn on November 3, 2023.  Here are all the details you need to know.
Includes:
All-inclusive stay (provided guide and tracker, room and board, butler service,  food, drinks (alcohol too), transportation to and from the airport, skinning fees, etc). 
4 Hunters – hunters decide how tags to be divided amongst the group.
Hunting licenses
Opportunity to purchase any additional animal tags desired (dangerous game need to be given at least a 3-4 months notice to apply for a license).
Not Included:
1.      Flight to A. Africa
2.      Taxidermy Fees
3.      Gratuity/tips
4.      Additional animal tags
5.      Trips to outside sites (Kruger National Park, etc)
2023-2024 S. African Plains Game Safari Hunt Information.
 
"African Wild Safaris" Outfitter Donating Hunt – US Agent, John Martin Eubanks
 
8-Day Guided Plains Game Hunt (Limpopo, S. Africa) – 2 hunters
***Valued at $12,500***
***Can mix and match, meaning 2 people: 1 hunter, 1 visitor just to visit and enjoy (see other sights) like a husband and wife duo if wanted.
***
 
***Disclaimer*** African Wild Safaris is extending its acreage to 100k in under a year's time. This will also allow the hunting of all Big 5 game animals on top of the plains game hunts***
To purchase your tickets, CLICK HERE.